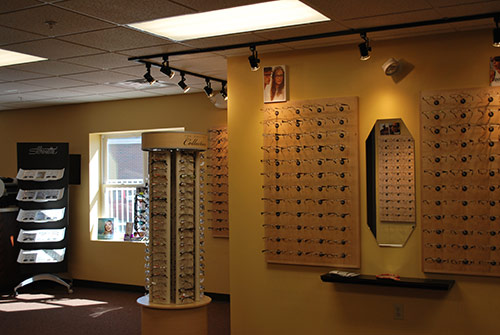 If you have been wearing glasses and are thinking of making contact lenses an addition to your lifestyle, then call to schedule an evaluation with us. It is important to determine if you are a candidate for contact lens wear and also to determine which type of lens is best suited for your individual needs. It may be daily, two week, monthly disposable or perhaps a rigid gas permeable design. You may need a specialty astigmatic, or multifocal lens. We can spend some time and discuss the best option for you.
In addition, it is important to keep a yearly appointment with us so we can assess your corneal health and make sure your contact lenses are not inadvertently damaging your eyes. This annual appointment is essential so that you can keep your contact lens prescription valid.
Eyewear is also at the top of our priority list. We offer beautiful frames at great prices! We make every effort to keep in line with other optical shops in the area regarding frame selection and pricing. We also have the areas best opticians.  They are patient, fashion focused, and fantastic at determining what frames look best on you. They will also make suggestions regarding appropriate spectacle lenses to suit your work and leisure needs.
Some frames from our selection: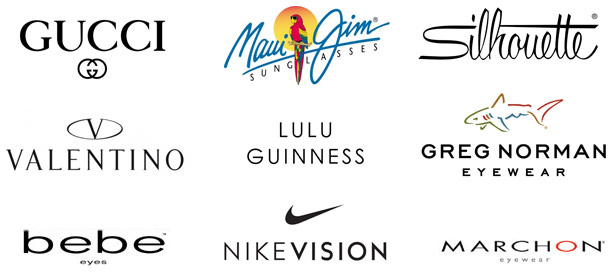 Gucci
Maui Jim
Silhouette
Lulu Guinness
Ted Baker
Greg Norman
Prodesign
Bebe
Nike
Valentino
Salvatore Ferragamo
Marchon Auto-Flex
…and many more.